18 Things You Didn't Know About Bill Murray
If you don't love Bill Murray then you're wrong. Here's a few things you might not have known about him, and help make up the awesome guy we know and love today.
1. He once walked into a Scottish student house party where he drank vodka, did the washing up and then left
2. He was arrested at the age of 20 for trying to smuggle nine pounds of marijuana through O'Hare airport.
3. He only agreed to voice Garfield because he thought the writer Joel Cohen was Joel Coen, of Coen Brothers legacy. He was sadly disappointed. We're not sure why TF he did Garfield 2.
4. In '93, he accidentally broke Robert De Niro's nose.
5. He turned down the roles of Forrest Gump and Buzz Lightyear.
6. He's the co-owner of the baseball team, the Charleston Riverdogs. His title is Director of Fun.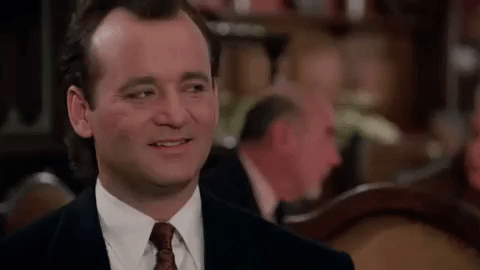 7. He was arrested in Stockholm on suspicion of driving a golf cart under the influence of alcohol. He actually hadn't touched a drop, he was dropping his friends off to buy booze after a golf tournament.
8. He doesn't have an agent, just a phone number that people call and pitch films onto his voicemail.
9. He improvised every line in Caddyshack – which only took six days to film.
10. He was kicked out of the Boy Scouts as a kid because he caused too much trouble.
11. Those three strikes at the end of Kingpin? He *actually* bowled those.
12. In 2010, he hopped behind a bar at SXSW and started serving everyone tequila – whether they ordered it or not.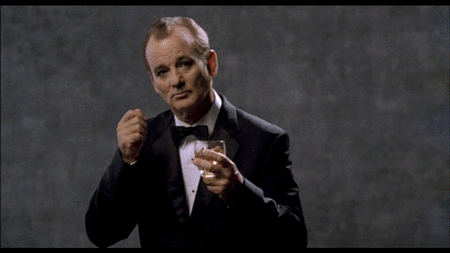 13. He decided to attend some random's stag/bachelor party in Charleston where he gave a touching speech about finding 'the one'.
14. Nancy, one of his eight siblings, is a Dominican nun who puts on a one-woman show about St. Catherine of Siena.
15. After being pressured to hire a PA by Groundhog Day producers, he hired a deaf assistant who could only speak sign language. Bill couldn't even speak it.
16. He once put on a show in Bali after getting lost during a motorcycle ride, despite not speaking the local language.
17. What he whispers in Scarlett Johansson's ear at the end of Lost in Translation has always seemed a mystery, but audio enhancement suggests that he says: I have to be leaving, but I won't let that come between us, okay?
18. He gave Wes Anderson $25,000 to cover production costs and accepted just $9,000 for his role in Rushmore.