5 Feel-Good Flicks to Get You Through Blue Monday
School of Rock
School of Rock vibes are unmatched. For those of you that have been living in a cave up in the mountains, this film is about Jack Black becoming the teacher we all wished we had. He gets these kids shredding a guitar and out-singing Adele. It's fun, lighthearted, and the soundtrack is immaculate.
Legally Blonde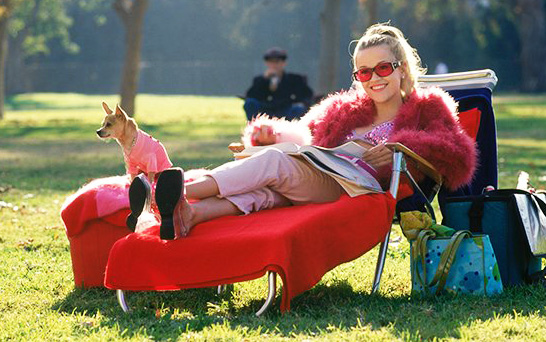 Bend and SNAP. Elle Woods is out here breaking stereotypes and reminding people that you should always be true to you… and you should always choose yourself over some lame ex. Next time your heart gets broken go get a law degree. We're focusing on glow ups now, people. We have no time for negative feelings around here.
Sister Act
How could you not love seeing Whoopi Goldberg teaching nuns rhythm? If you don't know, the story is about a woman under witness protection who is convinced to pose as a nun. It's quite the change in pace from her previously wild life, but she makes it work and makes a whole bunch of friends along the way. Super heartwarming and joyful.
The Princess Bride
The romance? Top tier. The comedy? Out of this world. The plot? Perfect. Hotel? Trivago. This is one of those films that make you believe love is real, as soon as those credits start rolling the dating apps are already done reinstalling… (we take no responsibility for what happens afterwards tho). Seriously, this is just one of those comfort films you should always find time to rewatch.
The Lego Movie

Yeah. Everything is awesome. Upbeat, funny, exciting, The Lego Movie has it all and no, we won't be accepting criticism at this time. If you're going to pretend like this film doesn't make you smile and laugh like crazy, we can't be friends. This is the perfect film to get you in a good mood.