22 movies with the best original soundtracks
We know, we know. 22? There are at least a thousand movies that we sing along to every single time (even in public) and while this was definitely a deep, internal struggle, we think we managed to pick 22 of the very best. From cartoons, to classics, to funny jingles, we've included it all. So, get your dancing shoes ready for 22 movies with the best original soundtracks… because only 20 was too ambitious. In no particular order:
1. Anastasia
Best one?
Ears don't fail us now, vocal chords don't desert us, don't give up now that we're this far into the movie. Anastasia – the film everyone mistakes for a Disney classic, but is actually a 20th Century Fox film. Awks. She can't remember her past and is just trying to find home, love, and family. She'll never be complete until she finds it, and we haven't stopped crying for about three days.
2. The Wizard of Oz

Best one?
Someday we'll wish upon a star and wake up where this song isn't being played on repeat, where our neighbours aren't banging on the wall to get us to stop singing, higher pitched than we should be going. Wizard of Oz, beautiful story of adventure and becoming whole, or really weird drug trip? 
3. The Nightmare Before Christmas
Best one?
What's this? What's this? … This is Halloween. Duh. For boys and girls of every age, wouldn't you like to see this Christmas film? … Halloween film. No – wait – what? Say it once, say it twice, take a chance to see if you remember every single lyric. Life's no fun without a good, creepy song.
4. The Lion King 2
Best one?
Like, all of them. Don't make us choose.
"But what about the first Lion King?!" We're tired of having our hearts broken, okay? So let's take a break from thinking about Mufasa's death (whoops) and focus on Lion King 2's genuinely epic soundtrack. This soundtrack will welcome you to Upendi, soothe your inner kitty, help you get some rest, and reassure you that love will find a way, even if he will never be one of us (*ugly sobbing*)
5. Dumbo
Best one?
That depends on your pain threshold.
While Baby Mine takes the cake for the most depressing song in a film about flying elephants ever, When I See An Elephant Fly is upbeat enough that we can sing along and not feel guilty about being mean to Dumbo (you mean JUMBO. We can't handle the disrespect.) The puns are too incredible not to love… seen a house fly, heard a rubber band… what genius came up with that?!
6. Suicide Squad
Best one?

All our friends are heathens so take it slow, okay? Don't make any sudden moves – you seriously don't know the half of the abuse. Yikes. You couldn't get away from this song during Suicide Squad's release, and that's completely okay because you downloaded it and saved it onto your phone anyway. After all we've said, please don't forget, Suicide Squad is one of the best villain-focused films evah.
7. Mulan
Best one?

Let's get down to business. This song. Is da bomb. Every song in Mulan will get you singing and dancing in your chair, but this is the only one that will get you throwing sticks around, grunting and pretending you've actually been attending those classes of yoga you've been paying for. With all the strength of a raging fire, you gotta pour your whole heart into it when you hear it.
8. Mary Poppins
Best one?
It's SupercalifragilisticexpialiDOPEcious. This needs no introduction. Get your dictionary out and start trying to keep up with her. Every song in this is basically perfect and no remake will ever live up to this. Also, a prize for anyone who can sing it backwards… (the prize of boasting counts)
9. Beauty and The Beast

Best one?
And, yeah, we mean the original one. No hate to Emma Watson, but you can never beat Disney OGs. They can sing, they can dance, after all, this is France and we all know that dodgy shit goes down in France. Come on and lift your glass (that may or may not be a person) and don't at all find it weird that the candlestick is flirting with a feather duster.
10. Dirty Dancing
Best one?
We've had the time of our lives, and we've never felt this way before (fore) and we swear (swear) it's the tru-u-u-th … or was that the Will.I.Am version? Dirty Dancing seriously is a magical fantasy. With passion in their eyes, there's no way they could disguise how much this song makes people want to leap into the air and just kinda hope someone catches them.
11. Brother Bear
Best one?
One does not simply choose just one Phil Collins song… they're all the best. All of them.
You'll be amazed what you find, if you listen to this soundtrack. There will be times on this journey where all you want to do is cry, but remember to be proud of who you are. Welcome to our family time, and best of all we're here to share all the feels. We can see the path, we can see the future, and it's everyone crying over a bucket of ice cream. Don't worry, we're on our way with blue skies ahead and there's nowhere else we'd rather be.
12. Into The Woods
Best one?
One of the most ridiculous moments in musical history. We love it. Chris Pine's agony is far greater than yours, okay? Don't question why he just ripped his shirt open. That just happened and you gotta accept it. This is the only time it's okay to laugh at people who are sad… when they kinda deserve it.
13. Hunchback of Notre Dame
Best one?
God Help The Outcasts is also amaze but it's pretty emosh, so we were too busy crying to embed that Spotify link. This song has gotta be one of the most overly intense and dramatic moments… basically ever. He mad because he digs her, but he doesn't want to. Like, yeah, she's a real hot cartoon, but dude needs a chill pill.
14. Romeo + Juliet
Best one?

Filled with sadness and pain, this perf song will make you want to grab the person closest to you and ask them to hold you while you have a mental breakdown. Not a single part of this is happy. Dammit, Shakespeare. Why couldn't they just live at the end?!
15. Hercules
Best one?

We have often dreamed, of a far off place, where by the end of this song we're not in fetal position on the floor. Don't get us wrong, the muses give us life and revive our soul, but Go The Distance has gotta be number one when it comes to getting our blood pressure up.
16. Singin' In The Rain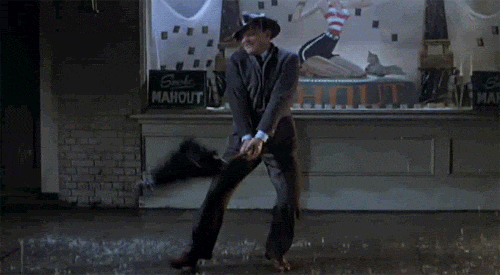 Best one?
Which one do you think?!
Is this one of the most remixed songs in the universe? Probably. So maybe the soundtrack for this movie isn't TOTALLY original, but how could we resist including it? What a glorious feeling, to hear this song and feel happy again. It reminds us that things aren't ever as bad as they may seem, and that you can laugh at the clouds as long as the sun is in your heart. Try to not have a smile on your face while you give this a listen.
17. The Little Mermaid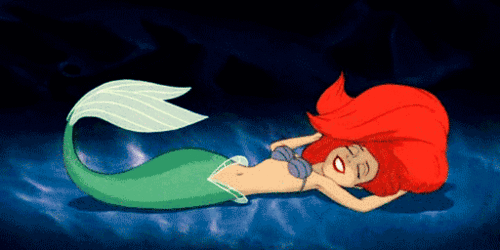 Best one?

Listen to us, the human world… it's a mess. But The Little Mermaid's soundtrack isn't. But who cares? No big deal. We want more. She just wants to be part of our world… but it's happened once or twice where someone couldn't pay the price, those poor unfortunate souls. This film is all about les passions, les passions. HEE HEE HEE HO HO HO. We know you wanna kiss the girl, you're dying to try. SHALALALALALA.
18. Breaking Dawn
Best one?

No matter how much you love or hate the Twilight series, you gotta admit that the soundtrack has been on point since the very first one. Ever since A Thousand Years was released, it has been played at weddings all over the world for that mega cheesy timeless love effect, and we're totally here for timeless love. It's the best kind.
19. Aladdin
Best one?
We have never had a friend like Robin Williams and never will again. He's in the mood to help you dude, so what you wish he really wants to know. Don't act like you don't pretend you're actually doing the magic tricks when you sing along, everyone does it. You're not alone, pal.
20. Willy Wonka & the Chocolate Factory
Best one?

Ladies and gentleman, boys and girls, enjoy… come with him and you'll be in a world of pure imagination. This scene gave everyone chills and, probably, nightmares. It made us all scared of using our imagination, while simultaneously giving us some intense #MondayMotivation vibes.
21. Frozen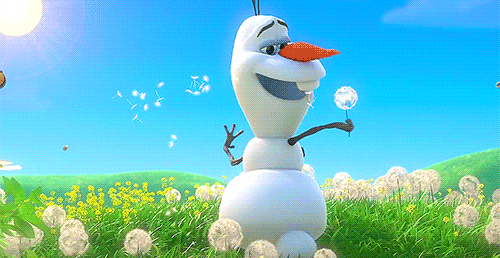 Best one?

Who knew a song could be so awkward? Nobody tell him. Winter's a good time to stay in and cuddle but put him in summer and he'll be a… NOBODY TELL HIM. Seriously. Poor Olaf. He's basically everyone who can't wait for summer and then immediately regret it when it comes and it's too hot to breathe.
 22. School of Rock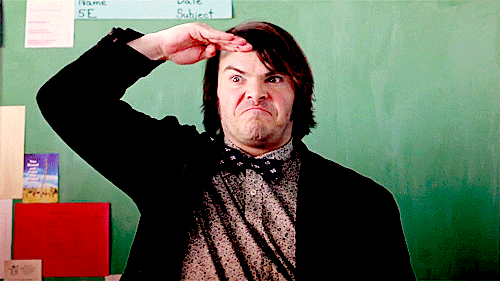 Best one?
Ladies and gentleman, give it up for the School of Rock.
Bonus:
… You didn't think we'd deny you Let It Go, did you? Pfft.