Soak up the Sun with 5 of the Best Chilled Out Queer Movies of All Time!
Are you ready to kick back, relax, and bask in the warm sunshine while enjoying some of the best chilled out queer movies of all time? Well, you're in for a treat because we've curated a fantastic lineup that celebrates love, laughter, and the vibrant LGBTQ+ community. Here we go… 
1. Pride
Get ready for a heartwarming dose of solidarity and joy with "Pride." Based on a true story, this feel-good movie follows a group of LGBTQ+ activists who support striking miners in 1980s Britain. With its charming blend of humor, drama, and unforgettable characters, "Pride" will leave you with a smile on your face and a renewed belief in the power of unity.
2. Moonlight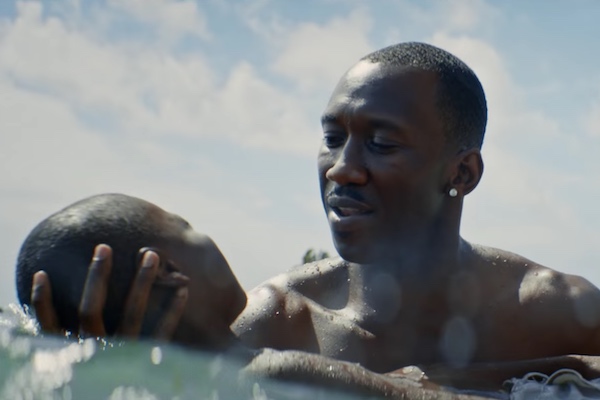 Prepare to be captivated by the Oscar-winning masterpiece, "Moonlight." This introspective and beautifully shot film tells the coming-of-age story of Chiron, a young Black man grappling with his sexuality. With its poetic storytelling, soul-stirring performances, and stunning cinematography, "Moonlight" is a cinematic gem that will leave you in awe.
Transport yourself to the sun-drenched landscapes of Italy with "Call Me by Your Name." This breathtaking romance follows the tender relationship between Elio, a seventeen-year-old boy, and Oliver, a graduate student. Set against a backdrop of lazy summer days, lush orchards, and an unforgettable soundtrack, this film will sweep you off your feet and leave you longing for your own summer romance.
4. The Birdcage
Ready for some uproarious laughter? Look no further than "The Birdcage." This hilarious comedy follows the escapades of a gay cabaret owner and his partner as they navigate a chaotic family dinner with their son's conservative future in-laws. With its outrageous humor, unforgettable performances (hello, Robin Williams!), and fabulous dance numbers, "The Birdcage" is a true crowd-pleaser.
5. But I'm a Cheerleader
Prepare for a colorful and satirical take on queer culture with "But I'm a Cheerleader." This campy comedy tells the story of Megan, a high school cheerleader sent to a conversion therapy camp to "cure" her homosexuality. With its over-the-top humor, vibrant visuals, and themes of self-discovery and acceptance, this movie is an absolute riot that will have you cheering along.
Conclusion
TThese movies will almost certainly transport you to a sun-soaked paradise of love, laughter, and queer representation. Whether you're seeking heartwarming tales of acceptance, thought-provoking coming-of-age stories, or side-splitting comedies, this rooftop film selection has got you covered.
So, grab your friends, find a cozy spot on the rooftop, and let these cinematic gems whisk you away to a world of vibrant storytelling and queer celebration. Sit back, soak up the sunshine, and let the magic of these films fill your heart with joy and inspiration. Get ready to laugh, cry, and embrace the beauty of the LGBTQ+ community on this unforgettable cinematic journey. Enjoy the show, and remember, love is love!