Film Remakes: Past, Present and Future
Remaking movies isn't a new thing, filmmakers have been doing it for years. Maybe they can't think of anything new, maybe they need the cash, maybe they love old films so much that they need to see them again afresh, or maybe the original was just plain shit?
Team RFC have been visited by three ghosts; each brought us visions of the remakes of films past, present and future. At the end of it all, we learned that giving films a second (third, fourth, fifth…) go may not always be right, but they're gonna do it anyway. God bless (/save) us, everyone.
REMAKES OF FILMS PAST
Let's delve into a bit of film history and cast our minds back through the decades of adaptations…
When the 1960 classic Ocean's 11 was remade in 2001 with George Clooney, Brad Pitt and Matt Damon replacing Frank Sinatra, Dean Martin and Sammy Davis Jr., it was a duplicate success (though the less said about Ocean's Twelve and Thirteen, the better), but they can't all be belters; the 1998 remake of Hitchcock's Psycho (1960), for example, was straight up terrible.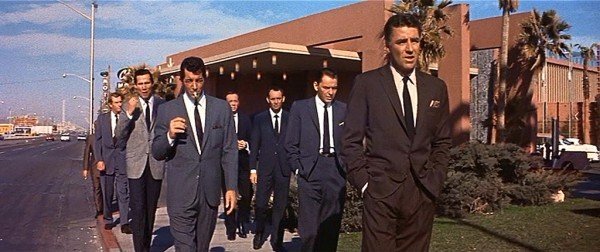 Triple-whammy rehash, 1982's The Thing, which was a based on 1951's The Thing From Another World, saw its own remake in 2011 which was hugely criticised, but Al Pacino's Scarface totally smashed it, bringing the 1932 original into the '83 modern world. The movie is now repeatedly crowned as the best mob film of all time.
Musicals Little Shop of Horrors (1960) and Hairspray (1988) have both been remade in 1986 and 2007 respectively to huge success, whilst Sweeney Todd (1928) saw gloomy dream team Tim Burton, Johnny Depp and Helena Bonham Carter sing new life into the '07 adaptation.
In 1998, Lindsay Lohan starred as separated twins in the remake of Hayley Mills' 1961 The Parent Trap. Director Nancy Meyers gave the original a modern shake up whilst referencing the first film throughout for those die-hard fans and the whole thing went down pretty well. Taking on another Disney revival, Lohan later starred in the 2003 Freaky Friday take on the 1995 film, which in turn was a remake of the 1976 original.
The 1987 film, Three Men and a Baby, starring Tom Selleck and Ted Danson, is an English-speaking reproduction based on the French film Trois Hommes et Un Couffin (Three Men and a Cradle) and it went down très well becoming the highest-grossing film of '87.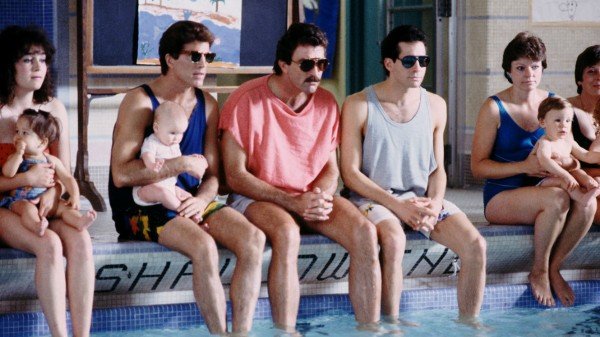 King Kong has been revamped so many times that you could barely count them all out on a giant apes hands. The original 1933 film has seen two direct remakes in '76 and '05, however several different takes have been produced including Son of Kong (1933), King Kong vs. Godzilla (1962), King Kong Escape (1967), King Kong Lives (1986) and the upcoming Kong: Skull Island (2017) and Godzilla vs. Kong (date TBC). They can't get enough of that massive primate.
Leave it to Tim Burton to take Gene Wilder's warm and cosy Willy Wonka and the Chocolate Factory of 1971 and turn the chocolate purveyor bat shit cray. Starring Johnny Depp, because who else, the 2005 update on Roald Dahl's Charlie and the Chocolate Factory was a darker but generally well-favoured spin.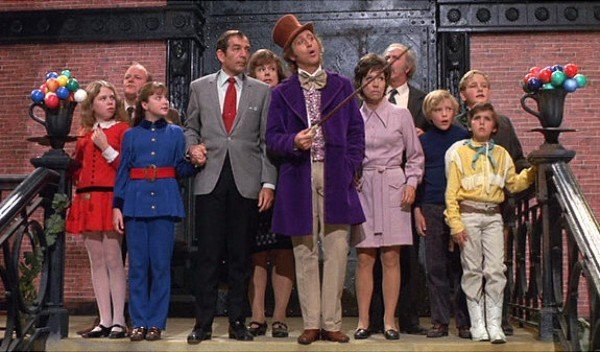 Some people couldn't handle the oestrogen when the 1984 classic Ghostbusters, which saw Bill Murray and Dan Ackroyd being afraid of approximately no ghosts, had a total shake up swapping the four males for women in 2016. Starring Melissa McCarthy and Kristen Wiig, the ladies set about straightening up your neighbourhood, but sadly the original was so shit hot that almost nobody cared.
REMAKES OF FILMS PRESENT
Does anybody have any original film ideas for 2017? No? Alright.
Those Mighty Morphin Power Rangers are taking their Super Sentai action from 1995 and bringing the noise to 2017. Lionsgate CEO has already said he wants to chuck out four or five sequels…
Tale as old as time, Beauty and the Beast has gone from 1991 cartoon magic to modern day live-action spectacle. Starring Emma Watson, Dan Stevens, Emma Thompson and Ewan McGregor's outrageous French accent, critics are already buzzing with excitement.
Dark fantasy adventure Jumanji (1995) is also due for a reboot turning 2017's family film game up a few notches on the remake-o-meter.
Proving that beautiful people running on beaches and saving lives looks good whatever the decade, this reboot of the 1991 TV series Baywatch stars Dwayne Johnson and Zac Efron, but most importantly, the original H-O-double-F who will also be making waves (sorry, not sorry).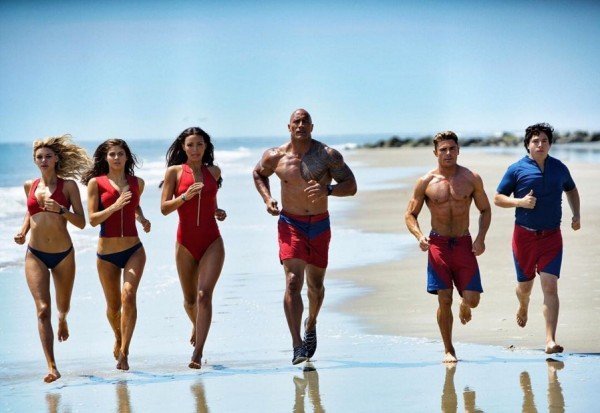 Serial remake-ee The Mummy has been rehashed numerous times. The 1932 original saw adaptations in '59 and '99 but Tom Cruise and Russell Crowe are bringing up to date for a 2017 refresh.
Jason Vorhees and his reign of terror continues as 1980's Friday the 13th has its second makeover. The first update, released in 2009, wasn't that well received, but the newer regeneration – which will be the 13th film in the franchise – has the jury still out.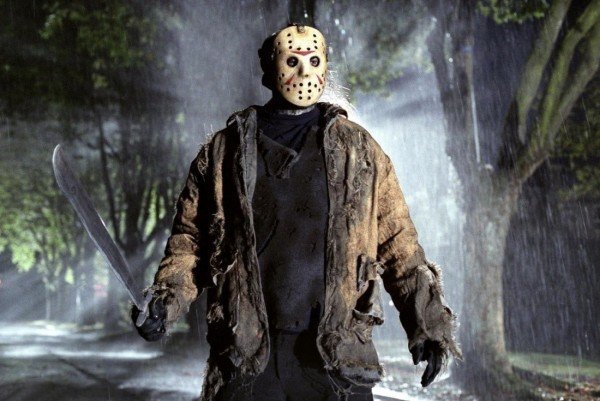 1974's Murder on the Orient Express starred Albert Finney, Lauren Bacall and Sean Connery and was based on the 1934 Agatha Christie novel but the updated 2017 version is jampacked with modern stars from Penelope Cruz to Judi Dench to Johnny Depp.
REMAKES OF FILMS FUTURE
We're simple people, we don't like change. The future holds plenty of our favourite films in the balance as pretty much every classic film is set to be dragged into the modern day for an update. Whatever, just nobody touch Dirty Dancing…
The future's looking pretty familiar over at Disney who appear to be on some sort of secret live-action remake world record attempt. With at least ten in the works over at the House of Mouse, the Chinese folktale Mulan of '98, 1994's The Lion King and the oft-retold original Peter Pan (1953) are all in the list of confirmed films to be made over. Tim Burton is set to direct an adaptation of 1942's Dumbo, starring Will Smith and his elephant-sized ears, Disney music veteran Alan Menken is on board with recreating the music for a new take on the '89 favourite The Little Mermaid and magic-carpet joyrider Aladdin is hopping along to take the 1992 film into the 21st century.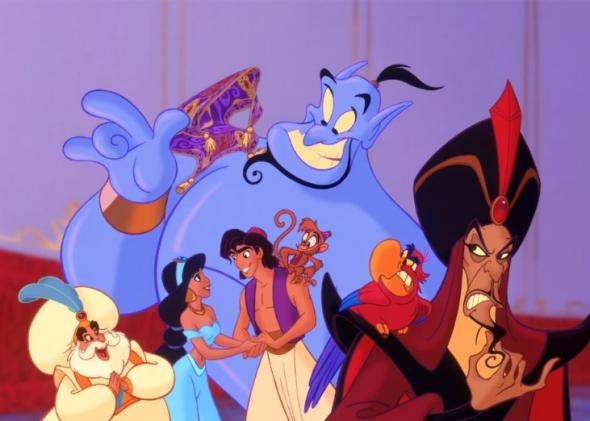 1989's Bill & Ted's Most Excellent Adventure was totally righteous but the upcoming adaptation has been described as a remake, a sequel and a revisitation of Bill and Ted in their modern lives so who knows what's going on there… Drop Dead Fred, another teen nostalgia-fest, is to star Russell Brand and almost definitely destroy the 1991 Rik Mayall classic entirely.
WHAT DID WE SAY?! Did anyone ask for a remake of 1987's completely irreplaceable Dirty Dancing? No. Will anyone carry a watermelon like Jennifer Grey? No. Is anyone better at pulling Baby from a corner than Patrick Swayze? No. Are they gonna remake it anyway? Of course they are. Starring Abigail Breslin, Nicole Scherzinger, Sarah Hyland and some dude nobody's ever heard of as Johnny, we remain forever unconvinced.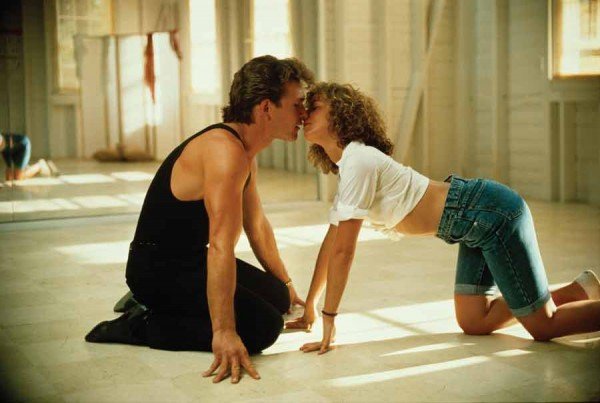 'Because it's popular', the mindf*ck that is Memento (2000) is also set to be adapted – no word on whether the revamp will make any more sense than the original. 2001's Tomb Raider, based on the game, saw Angelina Jolie donning those famous cargo shorts but Alicia Vikander is borrowing them for the 2018 remake.
Guy meets nerdy girl, nerdy girl takes off glasses and is suddenly hot. It's the same old story but 1999's She's All That is said to be taking on a more diverse cast in the updated version. Legally Blonde writers are tackling the script to adapt Sister Act (1992) but there's no word on whether original star Whoopi Goldberg will feature *crosses fingers*.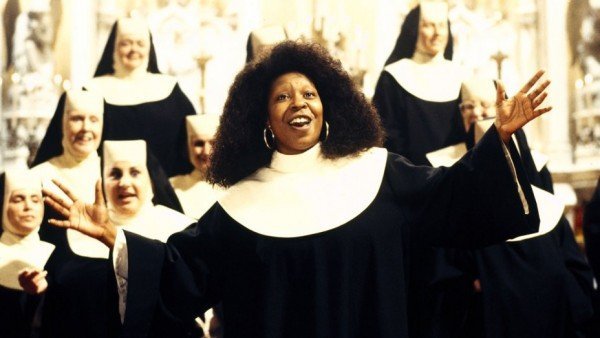 I Know What You Did Last Summer and it wasn't begging for a remake of this 1997 slasher. It's happening anyway; Selena Gomez is in it. Freddie's gonna get ya a-bloody-gain even though only about four people watched the 2010 version of Nightmare on Elm Street. Will it beat the '84 horror favourite? Unlikely.
We will always love Whitney, but what about the planned remake of her 1992 romance, The Bodyguard? Co-star Kevin Costner approves. Nobody seems to feel that good, however, about the proposed remake of the '64 Hitchcock classic The Birds – look what happened to Psycho – but those producers will not be told.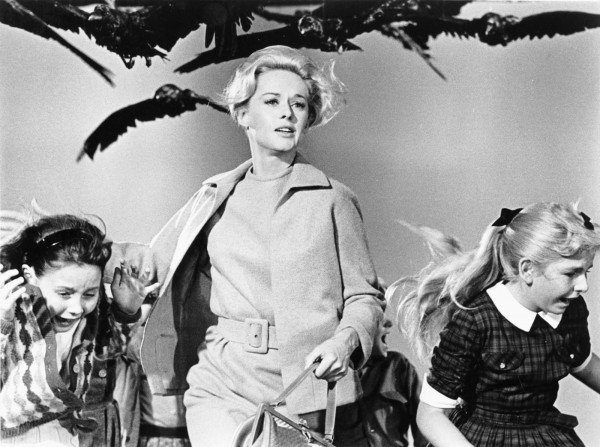 A rehash of the 1964 Audrey Hepburn musical, My Fair Lady, has been in the works since before 2011 with Carey Mulligan set to play Eliza Doolittle but we're yet to see if it would be 'loverly' or not.
So what have we learned from all this? Remakes might be unoriginal, and on (rare) occasion they're actually better than the first film, but they can be hit and miss. Also, leave Dirty Dancing the f*ck alone.