Gerry Cottle's Top 10 Movies of All Time
Our founder's firm fave films
It's Rooftop Film Club's 10th anniversary (hold the fireworks) and we wanted to celebrate with a word from our founder, Gerry. Gerry's the man with a plan, the magic behind the scenes, the one who's been bringing you unforgettable experiences, and now he's bringing you a list of film recommendations. Without further ado, in no particular order…
---
Forrest Gump
We're starting out strong with this iconic story. Forrest Gump is here to make you believe there's good in the world again. There are so many lessons to be learnt from Forrest, he never gives up and puts his heart into everything he does. An inspiration. He's here to remind us what's really important – family, love, and chocolate. Oh and he taught Elvis the shaky leg thing. Now, that's important! (Gerry LOVES Elvis)
---
Dirty Dancing
We're pretty sure Dirty Dancing hit his top 10 because of how much it gets the crowd going. It's always good to have a little cry and a little dance on a rooftop, sometimes simultaneously. We don't judge. The film is full of super romantic scenes people have been recreating at their weddings for years. If you haven't seen it, you better catch up. Nobody puts Dirty Dancing in the corner. And feel free to bring a watermelon. One of Gerry's first and favourite Rooftop memories was seeing people dancing in the aisles at the end of the movie. Magical!

---
The Breakfast Club
THE comfort movie of the 80s. Feeling kinda lonely? It will keep you company. Feeling kinda stressed? It will help you relax. Happy? Hungry? Tired? Excited? Basically, whatever you've got going on, a brain, an athlete, a basket case, a princess and a criminal have got your back. Don't forget we're all the same deep down, so you're never truly alone. (Who's cutting onions?)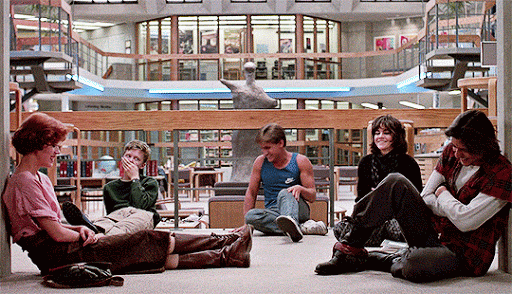 ---
The Big Lebowski
Now, we're not saying Gerry is Lebowski's number one fan, except that he's totally his number one fan. That's him pictured with the original Dude. Let this hilarious film take you for the ride you didn't know you needed. It can't be summed up easily, but let's say… uh… just make sure you've got the right person before you pee on someone's rug.
---
Mean Girls
Put your hand up if you've ever felt personally victimised by the fact that Mean Girls is almost 18 years old? Like, a full grown adult? It's fine though, Regina keeps us feeling young. Let's never overlook how ICONIC this film is. Complete with: A love story. A revenge plot. An enemies-to friends trope. A dance number. What more could you want? A woman in a suit? A maths competition? Well it has those, too!

---
The Lost Boys
We're switching up the pace. Every good list of films has to include at least one sexy vampire, right? (That doesn't include you, Max. Put your tongue back in your mouth.) We've got laughs, thrills, bikers, and the Frog brothers. This is one for all those people who need something faster than Forrest can run. We've got chu.
---
Top Gun
One of the most quotable films of all time, we're practically talking to Goose in our sleep. This memorable uplifting Tom Cruise film should be up in everyone's recommendations. It's got all those good 80s vibes and even makes for a seriously funky fancy dress event. We'd know – they're our faves. This movie is so popular and beloved at Rooftop that Gerry has considered renaming the company Top Gun Film Club. Joke. No joke.
---
Amelie
Gerry's for sure a man of culture. Well tries to be. Amélie is the person we all need in our lives, someone who dedicates herself to resolving your problems and making sure you're happy. Not only is this so beautifully shot it's magic, but the story is so touching you might want to bring some tissues with you. It's the story of how she finds love just like she deserves – get it queen.
---
The Goonies
If you haven't realised by now, Gerry's kind of a softie who loves nostalgia (and Elvis). Before their homes get demolished these kids spend their last days together having the adventure of a lifetime. A serious family classic that will get you wishing you could just go out and play imaginary one more time. Hey you guuuyyysss!
---
Grease
No list is complete without a little bit of Travolta. This musical is TIMELESS, with songs perfect for any party, wedding, shop floor… let's just have it playing through speakers while we walk down the street. That would definitely keep people in a good mood. We'll just deny any responsibility if there's a spike in dangerous car races. Gerry as a T Bird I hear you say?! Oh go on then…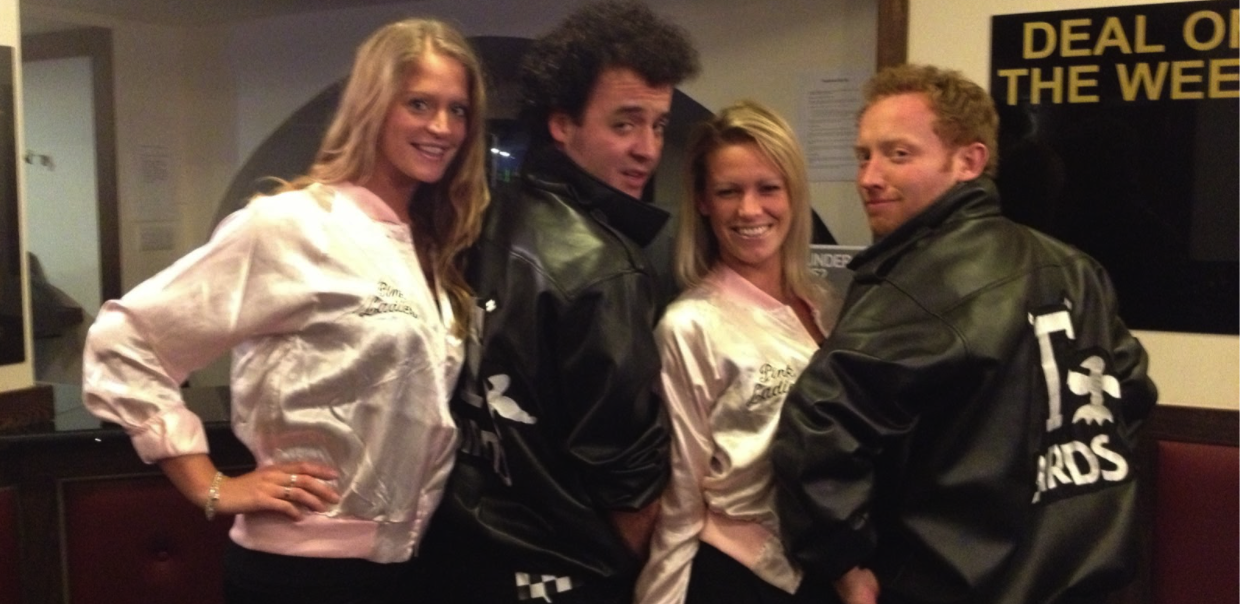 ---
We're screening all ten of Gerry's top 10 films at Roof East and Bussey Building. Just look for the Gerry icon below in our programme!