Top 10: Natalie Portman
It's time to give Natalie Portman the recognition she deserves. Why? Well who else can pull off that pixie-cut that she SLAYS?! Duhh. Give us a role (and haircut) that this 80's Queen isn't able to perfect? We'll wait…
Here's our top 10 Natalie Portman movies in no particular order…
1. Black Swan
Plot:
Portman plays the character of Nina as this timid and pure ballerina, who sparks a twisted relationship unleashing her inner darkness (in the form of a swan). She basically became an evil, seductive swan overnight. Only she can pull that off.
Fun Fact:
The script took around ten years to make it to the screen. (But it was 100% worth the wait. Probably 'cause they were scared of their own story.) – It's not everyday you see black feathers growing out of someone you know?
Behind the scenes:
2. LÉON: The Professional
Plot:
After her father, mother, older sister AND little brother are killed by her father's employees, (TALK ABOUT TRAUMA) a 12-year old girl from New York, is reluctantly taken in by a professional hitman, Léon, and eventually becomes his protégée. What a badass 12-year-old.
Fun Fact:
Natalie Portman AT THE AGE OF 12 beat 2000 other actresses to the role of Mathilda. Never been so proud.
Behind the scenes:
3. V for Vendetta
Plot:
A shadowy freedom fighter, known only by the alias of "V", plots to overthrow the fascist British Government with the help of a young woman. What better partner in crime than Natalie Portman, eh?
Fun facts:
Did you know, that Natalie Portman was actually looking forward to shaving her hair off? Loving the confidence! Yas queen.
Behind the scenes:
4. Brothers
Plot:
When news reaches Sam's family that his helicopter crashed and he's presumed dead in Afghanistan, Tommy vows to take care of Sam's wife and children… which we all know doesn't end well. Tommy and Grace become close… When Sam unexpectedly returns home, the consequences of their actions threaten the foundation of the entire family. Wow Natalie, we didn't expect that from you.
Fun Fact:
In 2009 in the movie Brothers, she played the role of a grieving wife of a Mariner in Brothers and both directed and appeared in segments of New York, I Love You. We don't even get a full 8 hours sleep, and here's Natalie almost about to take over the world.
Behind the scenes:
5. Close
Plot:
An American stripper moves to London, and meets Jude Law on the street. (What are the odds of that? We think it's time to go for a walk…) While stopped in her tracks and admiring him, a taxi suddenly hits her. How Romantic?? After taking her to the hospital, Dan begin to date Alice. A year later, Dan- who has written a novel about Alice gets bored. Bored?? Oh hell no! He flirts with a photographer, pretending to be her in a chat room, and leads a dermatologist to an accidental meeting with Anna. As the years pass, both relationships disintegrate. Hmm… smells familiar… What's karma again?
Fun Fact:
The role of Alice was set to be Eva Green's Hollywood movie debut, but she dropped out at the last minute. Like… thanks for dropping out Eva because Natalie did do a perfect job playing the role of a stripper. Sorry not sorry.
Behind the scenes: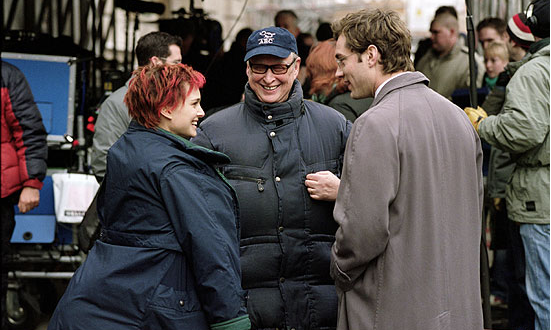 6. Jackie
Plot:
Jackie Kennedy's world is completely shattered after learning of her husband's assassination. While reeling with grief, over a short period of time she must confront the unimaginable: consoling their two young children, vacating the home she painstakingly restored, and planning her husband's funeral. (This film made us mourn the death of a spouse we never even had.) Jackie then comes to realisation that the following week will determine how history will define her husband's legacy – and how she herself will be remembered. Yaass! You go Natalie! #FemaleEmpowerment #WhoRunTheWorld? #YasQueen #YouGoGirl
Fun Fact:
Pablo Larraín had just one condition: he would only do it if Natalie Portman would agree to play Jacqueline Kennedy. See? Even Pablo knows how amazing Natalie Portman is!
Behind the scenes: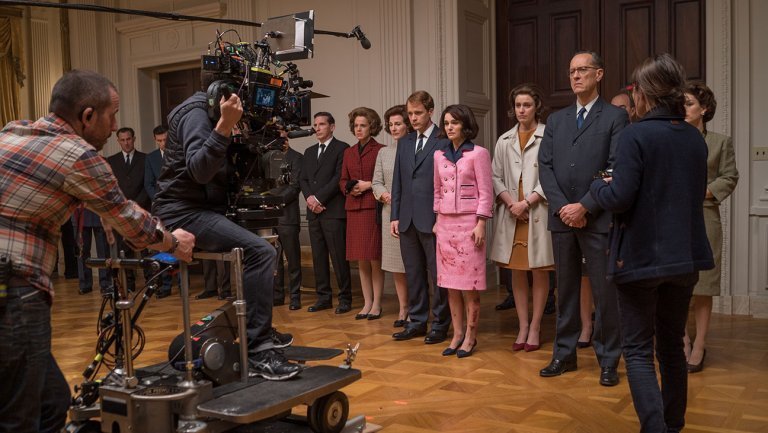 7. Thor
Plot:
Thor is cast out of Asgard by his father and as a punishment, is then sent to earth for his arrogance and disobedience in his battle. He loses his powers of the hammer (and, no, that's not a euphemism. We've checked.) until it returned to him on earth and he pulls it from the ground. Robbed of his powers, Thor falls in love with a scientist Jane Foster. Nah take 10 steps back Thor, you ain't going near Natalie with that attitude.
Fun Fact:
Natalie Portman took the role of Jane Foster, because she couldn't resist the opportunity of a comic book film, directed by Kenneth Branagh: "I was just like, Kenneth Branagh doing 'Thor' is super-weird, I've gotta do it." HELL YEAH! Gotta love a feature of Natalie Portman in a comic book film.
Behind the scenes:
8. Annihilation
Plot:
A biologists husband disappears, with his wife a successful academic biology professor, Lena- still grieving him. (Natalie goes through too much heartbreak.) Extraordinary events in the swamplands of Florida eventually have her following in Kane's footsteps, as a member of a strong all-women team, girl power comes to an understanding. Yes girls! You show 'em swallowing swamps what ya made of!
Fun fact:
Natalie Portman had stated earlier in her career that she'd never be in a horror movie. She changed her mind to appear in Black Swan (2010) and this film as she really wanted to work with the filmmakers.
Scheduling conflicts prevented her from appearing in Pride and Prejudice and Zombies (2016), which she auditioned for and won. *sobs* Look at Natalie doing things she said she would never do. She came, saw and conquered.
behind the scenes:

9. Garden State
Plot:
Andrew Largeman returns home to attend the funeral of his mother. He then acknowledges that it's time deal with his depression and rekindle his relationship with his father and a girl that is just too alike. Yeah Andrew, you better get your sh*t together, you ain't sidelining Natalie like this.
Fun fact:
Natalie Portman was so embarrassed about the tap dancing scene, that she made Zach Braff promise if it was bad that he would cut the scene entirely. We all know she was just being humble, she's like a professional in everything. Ugh.
Behind the scenes:
10. Star Wars: Episode III – Revenge of the Sith
Plot:
Three years into the Clone Wars, the Jedi rescue Palpatine from Count Dooku. a new threat, is pursued by obi wan, lead to Anakin acting as a double agent between the Jedi Council and Palpatine and is then lured into a sinister plan to rule the galaxy.
Fun fact:
Natalie Portman considers this film to be her favourite of the three Star Wars films she has starred in. If this film is her favourite, then it's our favourite too! Right. Where can we grab some Padme merchandise?!
Behind the scenes: