Our Favourite Facial Hair from Film
Whether or not you are participating in Movember, you are bound to come across folks with some serious facial hair which probably should be tamed and out of sight. Movember is the perfect time to skip the shaving routine and break out the 'staches, goatees (our go-tos), soul patches and beards – it's fun, and it's for a great cause to raise money and awareness for men's health. So in the spirit of this follicle frenzy, here is some of our favourite facial hair in film.
Hook in
Hook 
You have to respect Hoffman's portrayal of the infamous Captain Hook with that well-waxed handlebar moustache. As if his character wasn't menacing enough opposite Peter Pan and the Lost Boys, scenes of Hook twisting his moustache while barking orders added even more to his malevolent presence.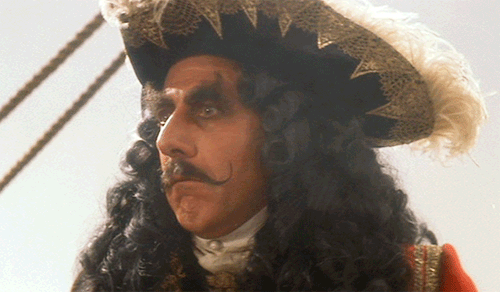 Santa in
The Santa Clause 
In this holiday classic, Tim Allen's character can't even shave his beard without it growing back immediately. This is the tale of a salesman who lacks holiday spirit and gets the ultimate wake-up call when he has to take Santa's place. Yeah, yeah, Santa Claus is cheating a little because he's known for the iconic white beard –  but Allen pulls off the face mane nicely in this film. 
Jules Winnfield in
Pulp Fiction 
A Horseshoe moustache and disconnected mutton chops. #Iconique. The facial hair gods would be pleased with this decision. The quote-worthy character would be nothing without his facial hair assortment, let's be real. His moustache is what gives him the power.
Hagrid in
Harry Potter
Hagrid is half-giant half beard and we wouldn't have him any other way. Hagrid basically had a broom coming out of his face and we wouldn't want to see the loveable character any other way. Imagine being this fluffy – 'cause we can't. But we'd love to.
Inspector Clouseau in
The Pink Panther
Seller's portrayal of Inspector Clouseau as the clumsy, witless wonder had audiences fall head over heels for this character. The fedora and moustache combination looked like he meant business (it was the 60s, okay?!), but audiences knew that wherever Clouseau went, chaos was sure to follow.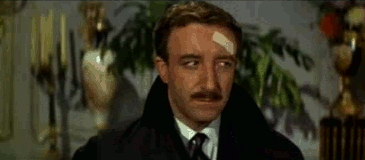 Chuck Noland in
Cast Away 
This epic journey of a man stranded on an island struggling for survival includes the growth of an immense scraggly beard while Hanks' character is away from civilization. As a fun fact, this film actually led to the creation of the television series Lost when ABC Entertainment Chairman Lloyd Braun asked writers to come up with a pitch based on his personal favourite film.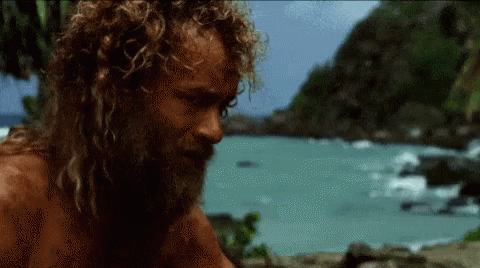 Leonidas in
300 
Butler's beard literally is Sparta. The legendary King Leonidas of Sparta is a bit too immaculate to believe. It has the thickness quality to it, but it is also tame and lined up well – fit for a king I guess. The bottom line is that it's the beard of a champion that leads the 300 Spartans into bloody glory and etches them into the tomes of history.
Frank Serpico in
Serpico 
In this biographical neo-noir film, Pacino stars as Frank Serpico, the New York City cop who blew the whistle on the corrupt NYPD at the time. Set in the 70s when big hair and beards were definitely in style, Pacino sports a luscious dark beard and long hair, which we really wanna comb. Like, look at it. It's perfect.
Jack Sparrow in
Pirates of the Caribbean 
Captain Jack Sparrow sports one of the most, uhh… interesting looks on this list – a goatee with two small braids and beads on each end. Somehow, the treacherous yet endearing pirate makes it work, and the look adds character to all of his insane adventures along the way. Savvy? #CoolButWheresTheRum
Lettie Lutz in
The Greatest Showman 
Broadway star/Actual Queen Settle hit the big screen as Lettie Lutz, a.k.a. The Bearded Lady (so obviously we HAD to include her), in this hit musical. What will stick with us for years to come is her performance of the award-winning song, "This Is Me," which has become an anthem for celebrating what makes us all unique.