Ryan Reynolds: Top 5
Look, we all know Ryan Reynolds has been in some really questionable things (we're going to pretend that whole green-tights-and-glowing-rings thing never happened) but let's not let that green shadow make us forget about all the epic films he's been in. 
To remind people that Ryan Reynolds has actually been in great movies, we've put together our top 5 favourites. Since there weren't enough good ones for 10… (We love you Ryan, we swear.)
Deadpool
Otherwise known as SKULLPOOPL (if you know, you know), this Marvel movie is the most iconique thing Ryan has EVER done. We got laughs, tears, and goosebumps all in one go. If you wanna see layers, you wanna see Deadpool. With a better love story than that one dream you had when you wished you hadn't woken up, he's kicking ass and collecting hearts. 
His best line: "It's a big house. It's weird I only ever see two of you. Almost like the studio couldn't afford another X-Man." 
Buried
There's literally nothing to laugh about when it comes to Buried, unless we're talking nervous laughter. Ryan Reynolds is literally buried alive. With a limited amount of oxygen, only a few tools, and a phone that's his only connection to the outside world that's quickly running out of battery, things are about to get real tense real fast. Stakes are high when you're buried this low (seriously, we should write the taglines for movies). If you're claustrophobic, this is one to avoid. If you're not claustrophobic, you're probably about to be.
His best line: "No, no I'm not a soldier. I'm a truck driver. Just a contractor."
Adventureland
Set just one month before Zombieland (we're kidding… or are we?), Mark Zuckerberg, Bella Swan, and Deadpool are spending summer at a waterpark trying to live life. Yeah. That's a sentence we just said. If you're in the mood to feel good and revive your faith in humanity (and see things get saucy), this is definitely the one. We're not saying it will solve all your problems… but maybe… like… half of them. 
His best line: (directly after someone pukes) "You'll get better at avoiding that." Thanks for the advice, Ryan.
Pokemon: Detective Pikachu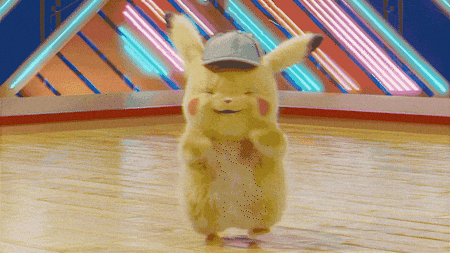 Okay, so we're not saying that this fluffy Pikachu is the cutest thing 2019 gave us… but that's exactly what we're saying. We're talking 90s nostalgia at its finest. Pikachu's rosy little cheeks will clear your skin and water your crops. Do yourself a favour and remind yourself about all the good things in life (a.k.a Pokemon) 
His best line: "There's magic that brought us together. And that magic… is hope." (LEAVE US ALONE TO CRY)
The Proposal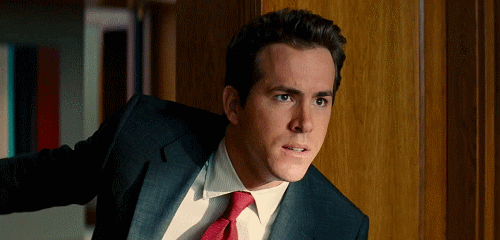 The Fake Dating AU can never be overdone. If you're looking for a sign that your guilty pleasure of cheesy, silly rom-coms is perfectly okay, you've found the right place. Sandra Bullock is rocking a suit and ponytail and stealing hearts while she does. She's the queen and Ryan Reynolds is the king and that's the tea. We're laughing, loving the fluffy vibes, and falling in love with rom-coms all over again. 
His best line: "Marry me… because I'd like to date you…" (yeah, that's how it works, Ryan.)