The Teen Movies of 1999 Calendar
The year was 1999. Some say it was the greatest year for cinema… ever. Bold statement. But not totally crazy. We decided to single out one teen film from each month of the year, coinciding with the month it was released. We've got some majority underrated epic '99 liners 'cause they're all turning 20 this year and worth checking out for a major dose of nostalgia.
JANUARY

VARSITY BLUES

Released January 15, 1999
Very few young actors were as hot (literally and figuratively) in 1999 as James Van Der Beek. He decided to sport a thick (and kinda questionable?? #Awkward) Texas accent for the sports comedy/drama, Varsity Blues, where he played a second-string quarterback thrust into the spotlight and forced to deal with difficult parents, a whipped cream bikini (iconic), a morbidly obese best friend named "Billy Bob," and the scene-chewing antics of the insane Jon Voight, who decided his performance in the film Anaconda just wasn't 'big' enough. "I don't want your life!" became a rallying cry for… well… anyone and everyone who saw the film and laughed their way through that scene. It's a pretty dopey film in hindsight, but it has a killer soundtrack, an admirable Paul Walker performance, and a couple scenes that are far better than we deserve.
FEBRUARY
JAWBREAKER

Released February 19, 1999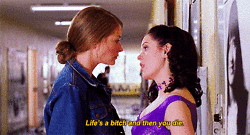 When the film was first released, it drew unfair comparisons to the 1988 black comedy, Heathers. And, while Jawbreaker is very much inspired by that picture, it is so much darker and so much more biting in its takedown of high school, high school cliques, and female relationships. In truth, it owes more to a film like The Craft that anything else. It's a film about the kidnapping and accidental murder of a high school girl at the hands of three masked assailants – and, yes, she chokes to death on a jawbreaker. Rose McGowan, Rebecca Gayheart, and Julie Benz play the ultimate mean girls, with insanely underrated support from Judy Greer, Pam Grier – I think that's all the Griers. And, in the 20 years since it was released, the film has only improved with age, firmly cementing its status as one of the truly forgotten gems of the late-90s.
MARCH
CRUEL INTENTIONS

Released March 5, 1999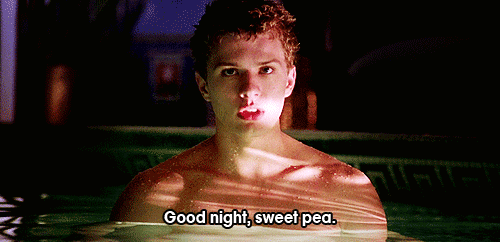 I feel like the pitch was this: "Let's take a bunch of insanely hot young people and put them in a remake of something!" "What remake?" some lowly studio stooge would have asked. A silence. "How about that Glenn Close/John Malkovich flick!" And thus was birthed the splendor of Cruel Intentions, a remake of Dangerous Liaisons, based on the scandalous French play, "Les Liaisons Dangereuses." You've got peak Ryan Phillippe trying to score with peak Sarah Michelle Gellar (who happens to play his stepsister) by seducing peak Reese Witherspoon. And there's Selma Blair, Joshua Jackson, and Christine goddamn Baranski. Not to mention a Ryan Phillippe butt shot for the ages. This film has only gained in appreciation over the years, and rightfully so. It's actually a more engaging adaptation of the French play than the more critically lauded film from the 80s. It's a film that is dripping sensuality from every single frame, even when it's characters just doing random, mundane things. It's hot, baby!
APRIL
IDLE HANDS

Released April 30, 1999
The touching story of a boy and his right hand. That was the tagline for this underappreciated, underseen horror/comedy from 1999. The marketing department probably should have let that one cook a bit longer if they wanted to appeal to the kinds of mass audiences a $25-million budget would require. But Idle Hands is a riot from beginning to end, cementing Devon Sawa as the 'it guy' from the late-90s and early-00s, and further introducing us to the exploits of one Miss Jessica Alba. It's a wonderful blend of the goofy and gross, with the same underutilized tone as 1993's My Boyfriend's Back. There's enough horror to call it a horror film and enough comedy to call it a comedy and even a nice little sliver of romance to make it one hell of a genre mash-up. 
MAY
TRIPPIN'

Released May 12, 1999
If you are clueless as to the existence of this film – you're in the majority. Trippin' came and went when it was released in theatres in 1999, mostly due to the poor marketing for the then upstart Rogue Pictures, even though the film did actually make its money back. And, 20 years later, the film feels like a real 90s time capsule. It doesn't necessarily hold up but it still possesses a weird charm. That's in large part to a charismatic lead performance by Deon Richmond as Greg, a daydreamer who goes through a fairly predictable journey of getting on the straight and narrow. There aren't a lot of recognizable faces in the film save for Donald Faison and Guy Torry, and I don't really know what new ground the picture is treading, but there are a couple of standout sequences that make Trippin'  worth checking out for anyone who really wants to go down the rabbit hole trying to find it. And I am sure there are some of you who still think we've just made up this entire film. 
JUNE
JENNIFER'S BODY

Released September 18, 2009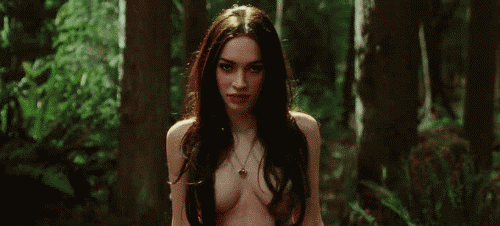 OK – so this is a cheat. Jennifer's Body didn't come out in 1999 – it came out a full 10-years later, but it feels like it could have been released in 1999, and that's probably a large reason why this horror gem was so insanely overlooked when it was released. It just felt out of its time, even though it was impeccably directed by Karyn Kusama, impeccably written by Diablo Cody, and impeccably acted by (I am not joking) Megan Fox. It also features the most adorable performance ever from Johnny Simmons, and a ridiculous turn from Adam Brody in a role Seth Cohen was not born to play. But it's also a film that doesn't skimp on the blood and guts and horror, and knows how to straddle the many, many tones it's working with throughout. Slowly, this film has started gaining the cult following it deserves, but I can't help but feel it'd be an outright classic had it come out 10-years prior. If you've never given this film a shot, do yourself and Megan a favor. You won't be sorry. 
JULY
DROP DEAD GORGEOUS
Released July 23, 1999

ROLL CALL: Kirsten Dunst, Ellen Barkin, Allison Janney, Denise Richards, Kirstie Alley, Mindy Sterling, Brittany Murphy, Amy Adams, Nora Dunn, Mo Gaffney – and that's just the tip of the iceberg. Drop Dead Gorgeous is the definition of a 'cult movie'. It was a blip on the radar when it was released, largely because it opened the same month as The Blair Witch Project and Deep Blue Sea. Critics didn't care for it. Audiences seemed 'meh' on it. Flash forward to just a few years later and it was already something of legend. It's that film that your friend always tries to convince you to watch. It's that film that everyone is excited is their favorite film because they don't think anyone else has heard of it. It was well ahead of its time in 1999 and has aged like a fine wine. It has a bite and a satirical edge that few films these days understand, but many films of 1999 mastered. Maybe it was because people thought the world might end with Y2K – zero F's to give. 
AUGUST
DICK

Released August 4, 1999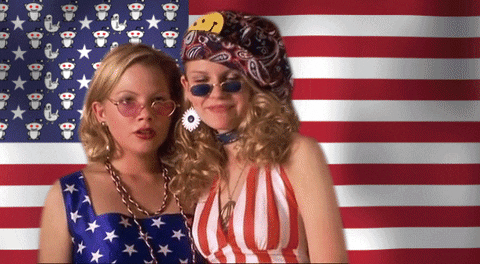 Don't let the title fool you – this isn't porn. Unless your idea of porn is sharp political humor that skewers Nixon and teenagers at the same time. Dick is another one of those underappreciated gems from 1999 that just couldn't compete with the summer blockbusters. Kirsten Dunst (what a year she had with this, The Virgin Suicides, and Drop Dead Gorgeous) and Michelle Williams star as two mildly vapid friends who accidentally get involved in the Watergate scandal and help bring down a President. It's historical fiction of the highest caliber, featuring a phenomenal performance from the underappreciated Dan Hedaya as Richard M. Nixon himself. Directed by Andrew Fleming, who brought us The Craft and Hamlet 2, Dick is entirely of its time, even though it's a period film. It would never be made in 2019 with this kind of budget behind it. It makes us look back with whimsy and wonder on a year when studios actually cared to take risks. 
SEPTEMBER
OUTSIDE PROVIDENCE

Released September 1, 1999
It's your classic tale of a punk kid sent to a prep school by his fed-up father with the hopes of turning his life around. That punk kid is played by Shawn Hatosy, who was quite the big deal back in the late-90s with films like The Faculty and O. His fed-up dad is played by Alec Baldwin in a really nuanced take on a pretty conventional character – it's one of his better performances. The film didn't bomb, but it also didn't set the world on fire. If this film was made in 2019, it would be a straight-up indie, through and through. The fact that films like this were given studio budgets back in 1999 is a testament to how unique the cinematic landscape was at the end of the millennium. But Outside Providence holds up. It's unexpectedly sweet in places, actually has a relatable moral for the audience, and features some genuinely charming and engaging performances. I don't expect a new generation of film-lovers to 'discover' this film, but it's a nice couple hours at the movies. 
OCTOBER
SUPERSTAR

Released October 8, 1999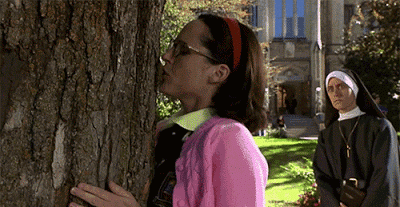 Just because Molly Shannon was 35 when she made Superstar, that doesn't mean it doesn't belong on this list. She is playing a teenager, after all, the delightfully rebellious and socially awkward Mary Katherine Gallagher. Based on the popular SNL sketch, the film really doesn't have very much meat on its bones – it's really just about Mary deciding to participate in the school talent show. Will Ferrell, Harland Williams, and Mark McKinney have some enjoyable supporting turns, but that's about it. Regardless, it's lit AF and even if you have no idea what SNL is you can still appreciate it. 
NOVEMBER
LIBERTY HEIGHTS

Released November 17, 1999
Two filmmakers have devoted large chunks of their careers to chronicling what it was like growing up in Baltimore in the 1950s and 1960s. The first is, obviously, the great John Waters. But not to be discounted is the great Barry Levinson, whose four 'Baltimore films' are unique and riveting works of cinema. Liberty Heights is the fourth and final of these films, following Diner, Tin Men, and Avalon – and follows the exploits of the Kurtzman clan, a Jewish family dealing with everything from first love to really bad Halloween costumes. Adrien Brody and Ben Foster star as the brothers doing what they can to survive, with Bebe Neuwirth and Joe Mantegna as their parents. This is a pure nostalgia trip from beginning to end, with a sensational soundtrack and Levinson's trademark sense of time and place that really make you feel like you're there. Unfortunately, the film underperformed and has largely been forgotten but deserves some staunch reappraisal. 
DECEMBER
GIRL, INTERRUPTED

Released December 8, 1999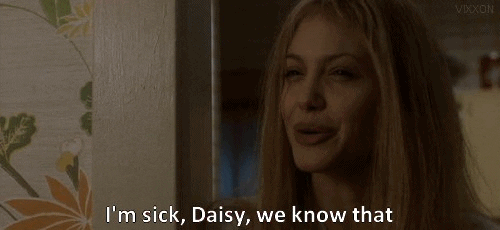 Based on the beloved novel by Susanna Kaysen and directed by the great James Mangold, Girl, Interrupted was one of the most talked-about films from 1999, from the very beginning. It was the breakout role for Angelina Jolie, and the last substantive work of Whoopi Goldberg's cinematic career. The film didn't make as big a splash as folks probably remember.  There are scenes in this film that stick with you, thanks to Mangold's commitment to showing the harshness and brutality, as well as the serene and the beautiful. Though the author herself found the re-telling to be slightly melodramatic (she has a point), the power of the performances and the story shine through. Also, 20 years later we're still crying over Billy.