Unmissable screenings: The top movies in San Diego April & May
San Diego, we're comin' for you. Not Jaws-Theme-Song style, but, like, Lion-King-Theme-Song style. You best get ready for your life to change 'cause this is going to be a real exciting season that you definitely do NOT want to miss. We know that sometimes having too much choice is hard, and given that all of our screenings are bomb AF, we thought we'd help you at least narrow down the number of screenings you wanna attend between April-May from 25 to about 3. (No promises, though.)
Lady Bird
Why you should watch it:
Mentioned as one of our 25 movies you just HAVE to see no matter what, regardless of your upbringing you can probably identify with feeling insecure and uncertain about your future. If you're looking for a movie to watch while thinking "that's totally me" this is the one, Rooftopper. You'll for sure leave the screening feeling just a little bit less alone.
Best quote:
"Some people aren't built happy, you know."
Give yourself a new name on April 21st
Back to the Future
Why you should watch it:
Yeah, you've seen it a billion times, but you've never seen it quite like this. Be thrown into the past for the ultimate #Throwback up a storey (or five) and under the stars. We 100% expect to hear debates about how time travel is genuinely possible but OBVIOUSLY the technology is being kept in a secret lab by the government. Obviously. C'mon, now.
Best quote:
"If my calculations are correct, when this baby hits 88 miles per hour… you're gonna see some serious shit."
Get hit on by your mom on May 9th
Anchorman
Why you should watch it:
Set in San Diego, we're making sure you feel right at home with this mega quotable, hilarious movie.
Topnotch clapbacks (for your use) include:
"Where did you get those clothes, from the… toilet store?"

"I am good at three things: Fighting, screwing, and reading the news. I've already done one of those today, so what's the other one gonna be? Huh?"

"Poop. You poopmouth, with poop out of your mouth!

"You look like a blueberry!"

"Why don't you go back to your home on Whore Island?"
Best quote:
"I'm in a glass case of emotion."
Remind yourself of all the reasons why life isn't so bad on April 14th
The Big Lebowski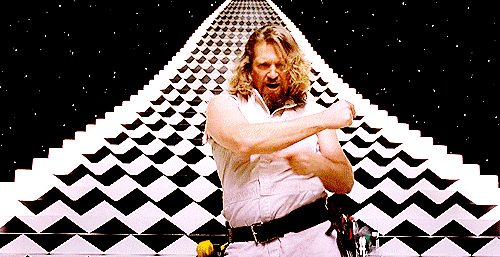 Why you should watch it:
A Rooftop BAE is celebrating it's 30th birthday, and it's gonna prove that like wine, blue cheese, and Levis, this sh*t gets better with age. The older we get, the more we feel you, Lebowski. Watch the movie about the life you basically want to have (kinda) but are just too damn smart to follow through on. #WhoWantsToGoBowling
(Petition for The Big Lebowski to be remade, but this time, with figure skating.)
Best quote:
"You're not wrong Walter. You're just an asshole."
See it on a rooftop on May 4th, man.
Some Like It Hot
Why you should watch it:
Marilyn Monroe is coming to our rooftop to teach us that even if you forbid people to drink and party, they're gonna do it anyway. This movie is CONSTANTLY mentioned in lists about the best comedies of all times. The whole world can't be wrong.
P.S. if you wanna try the Manhattan Marilyn Monroe drinks (which you definitely do) we've got the recipe.  
Best quote:
"The ship is in ship-shape shape."
Sneak onto a boat and accidentally get engaged on April 12th
The Shape of Water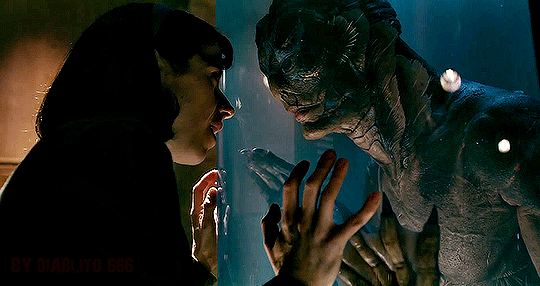 Why you should watch it:
Just one Guillermo del Toro screening isn't enough, so we've dedicated an entire weekend to him. Oscar-declared best picture The Shape of Water is super weird and confusing so basically what everyone expects from del Toro. #LoveYouToro. Also, if you're sat there like "Water has no shape, you dumbasses!" it's a metaphor – so watch your language. Water = Love. Or something.
Best quote:
"When he looks at me, he does not know how I am incomplete. He sees me as I am."
Discover what Corn Flakes were REALLY invented for on April 17th
Dirty Dancing
Why you should watch it:
If you wanna have the time of your life and feel like you've never felt before, then watching this on a rooftop (with a drink in both hands) is the way to go. We just ask that nobody tries to do the lift… seriously. If you think it's dangerous on grass imagine dropping someone over the edge of a roof. That's just awkward for everyone involved.
Best quote:
"And you can wackle all you wanna, you can wackle while I walk away, away, away, away!" (If you can't hear the screechy singing getting worse by the vowel, then are you even a person?)
Make sure nobody puts Baby in a corner on May 11th