Wooftop Film Club
[Featured image full photo credit: @TheLondog]
Here at Rooftop Film Club, we're always encouraging selfies – from pics of our Rooftoppers stuffing their faces with delish popcorn, to couples taking advantage of the romantic sunset, we wanna see it all. But you gotta ask yourself… what makes EVERY picture better?… A dog. (obvs)
BRING YOUR FURRY BABY TO BUSSEY BUILDING
If we had it our way, there would be dogs everywhere (every.where.) to bring more happiness to everyone's lives. That's why we're calling all dogs to come along to our Peckham venue, Bussey Building!
Every screening is dog-friendly, and all companions are also permitted into the neighbouring Bussey Rooftop Bar!
THE RULES
Rules? What rules? As long as your best friend doesn't go around stealing snacks or barking into the night (not that we don't think your good boy/girl/angel has important things to say) then it's a-okay with us!
No need to purchase a ticket for them as long as they stay out of the seats for the duration of the movie, just bring them on up!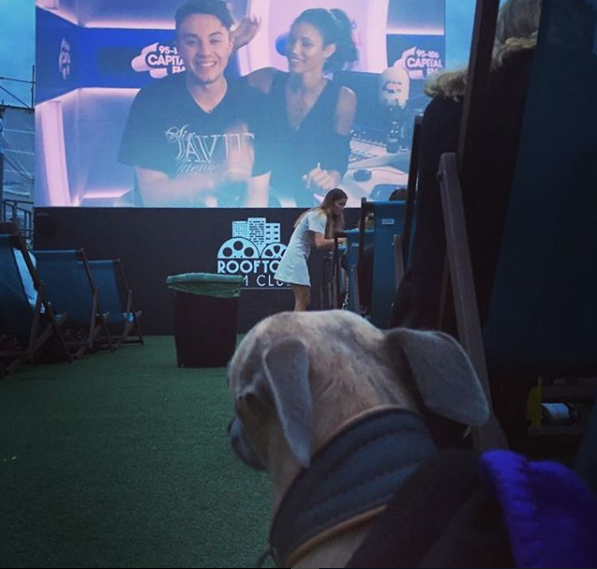 THE TREATS
Wondering what your dog gets on our rooftop?
We treat our furry visitors the same as any other – like royalty. Your pooch can enjoy a bowl of water while taking in the rooftop views. We also offer blankets (subject to availability) to keep them comfortably warm.
Worried about the loud sounds of a movie? No need! With our incredible wireless earphones, you can relax knowing that they won't have to hear a single bit of it.
PICS OR IT DIDN'T HAPPEN
Bringing your pooch to a screening? Tag us using @RooftopFilmClub and #RooftopMoments. It gives us life.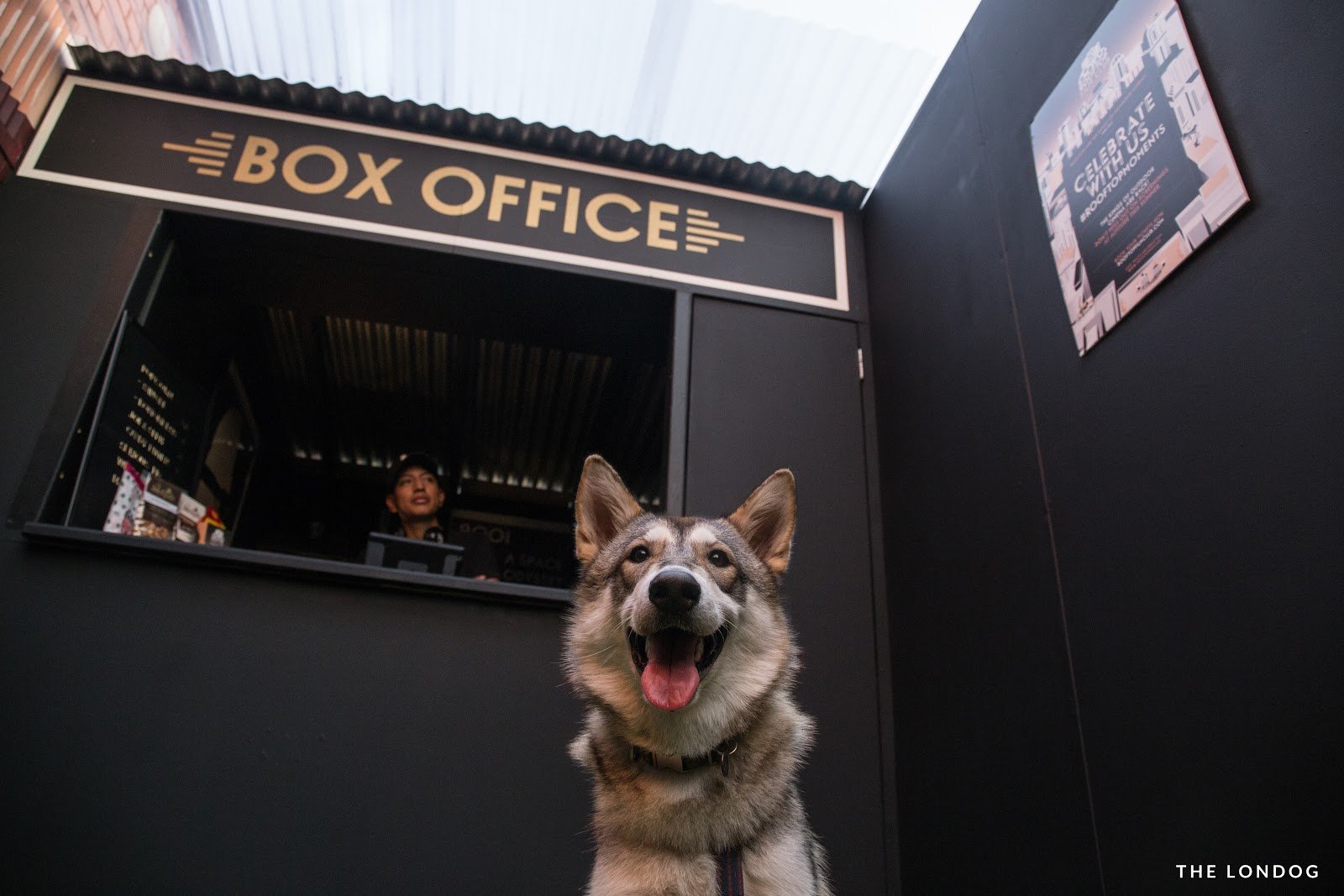 [Full photo credit: @TheLondog]
RECOMMENDED SCREENINGS:
Our Bussey Building schedule is full of incredible screenings, but here's what we think your dog might appreciate:
Parasol Peak, 13th September – We're pretty sure your dog will get more out of the incredible solo performance by Manu Delago than all of us with our pathetic human hearing.
Isle of Dogs, 22nd September – Let your dog help save the world!
[Full photo credit: @TheLondog]
WHAT THE EXPERTS SAY
Take it from the connoisseur of dog experiences in London – The Londog!
"Rooftop, cinema, breathtaking London skyline view, popcorn, food, drinks and dogs welcome: there is a place in London where you can combine these all and spend the best dog-friendly cinema night in town!"
Read about it here!